---
Coffee @ Ten is our free lecture series. Each session, CTAC will host a presentation by or discussion with interesting people engaging in the arts. The following talks are available live, online:
---
---
Did you miss a Coffee @ Ten?  
Watch our recorded conversations at your convenience!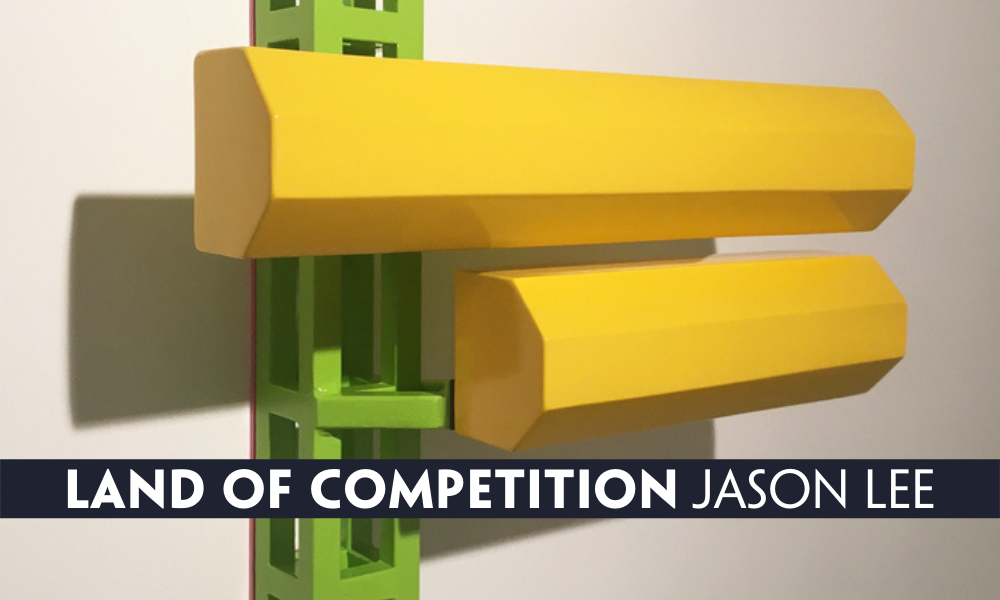 6/17 Jason Lee
West Virginia-based artist Jason Lee's work mixes varied elements and techniques -- including paper embossments, relief printing, slip-cast porcelain, woodworking, cast plastic, cast rubber, aluminum, and blown glass -- to create colorful and somewhat humorous sculptures and installations.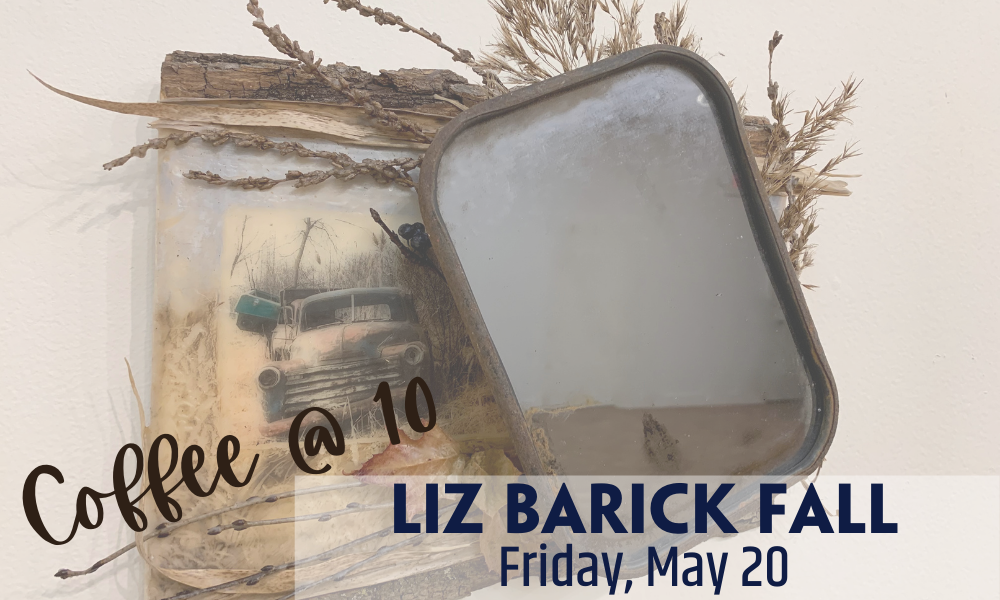 5/20 Liz Barick Fall
Liz Barick Fall's solo exhibition, Reflective Perspectives, features recent work by the Michigan artist. Join Liz for a conversation about her installations consisting of photography, found objects, encaustic wax, and other materials to provoke, connect and communicate with the viewer.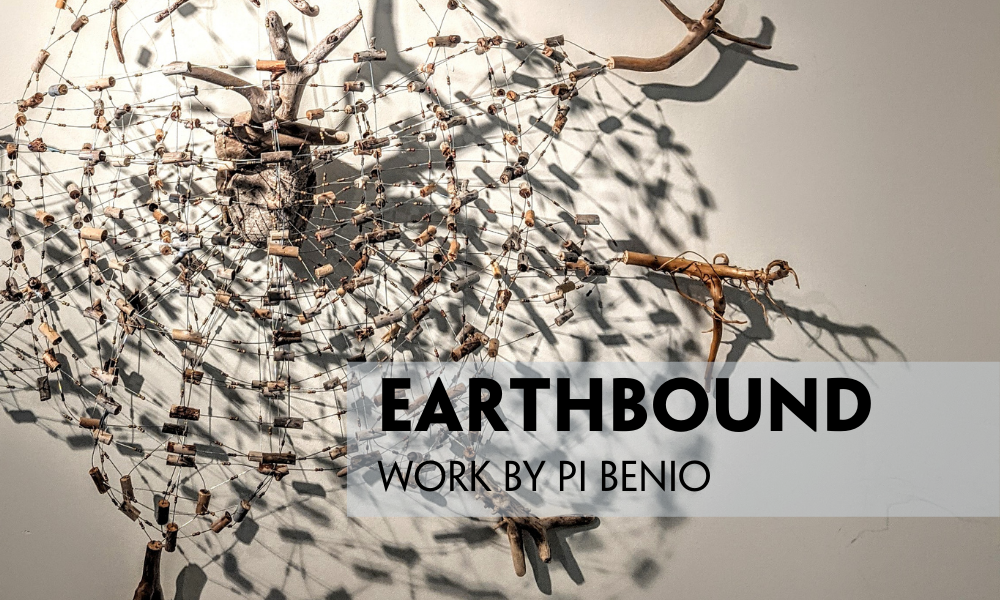 4/29 Pi Benio
Pi Benio's solo exhibition, Earthbound, features recent work by the Michigan sculptor. Found objects such as driftwood and other organic materials are mixed with electronic parts like resistors and wires to create airy forms that reflect the sensitivity and fragility of life, while also evoking feelings of transformation, rebirth, and interconnectedness. Visit CTAC Traverse City April 30-June 2, 2022 to see this exhibit.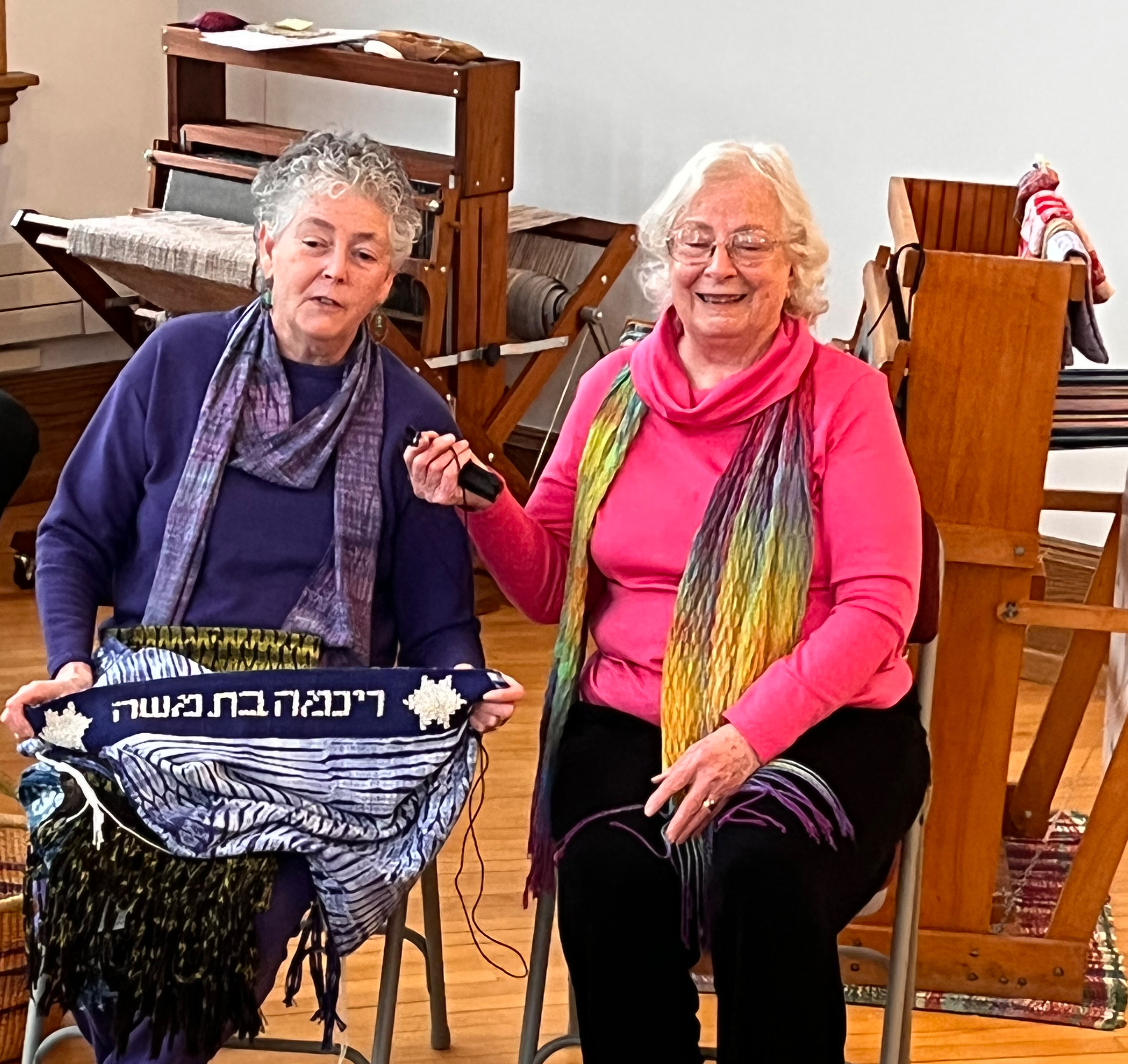 3/18 Northland Weavers and Fiber Arts Guild
Learn more about Northland Weavers and Fiber Arts Guild and a state wide weaving project that they are participating in.  Weavers will be weaving at CTAC-TC this spring in the rounda gallery space.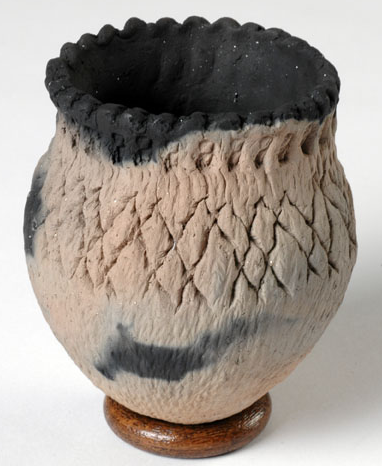 11/18 Frank Ettawageshik
Frank Ettawageshik talkas about Traditional Anishinaabe Arts & the Environment.  Final Coffee@Ten for the Kindred Exhibit.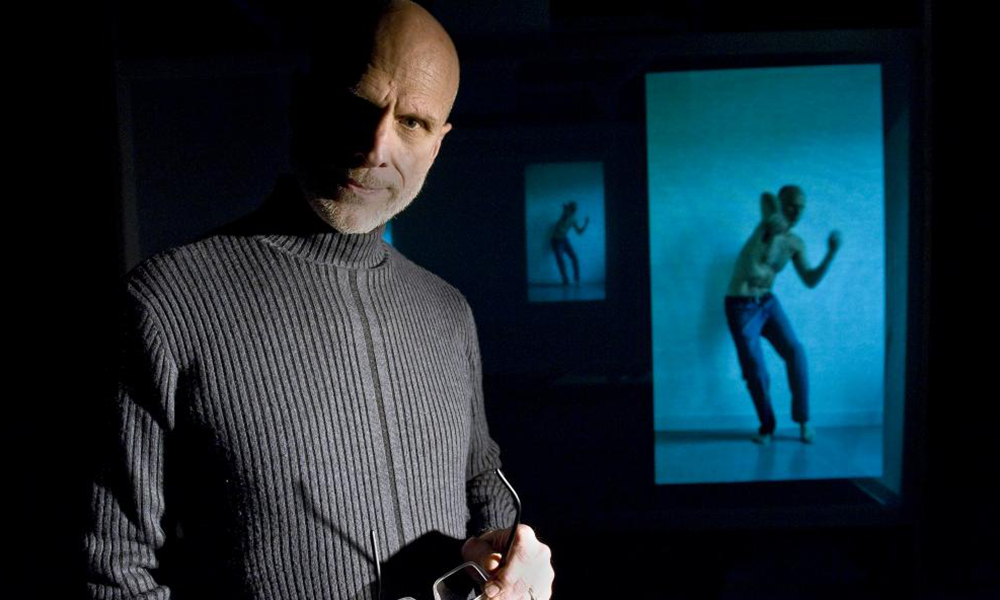 11/11 Peter Sparling
Dancing at the Intersection of Arts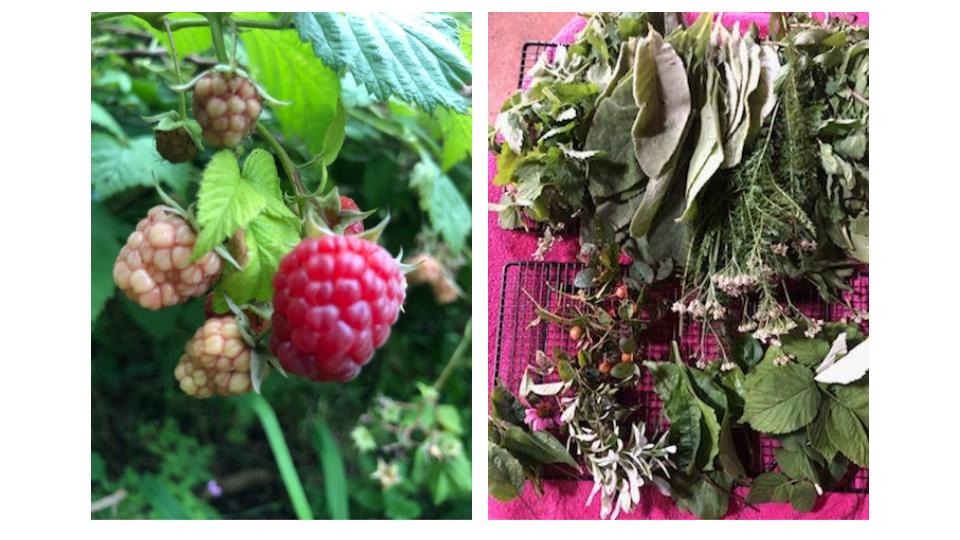 11/4 Vicki Lynn
Join us for Vicki Lynn's presentation about local plants and how they're used. This event is taking place in person in Crooked Tree Art Center-Petoskey's theatre, but we will be sharing it online as well.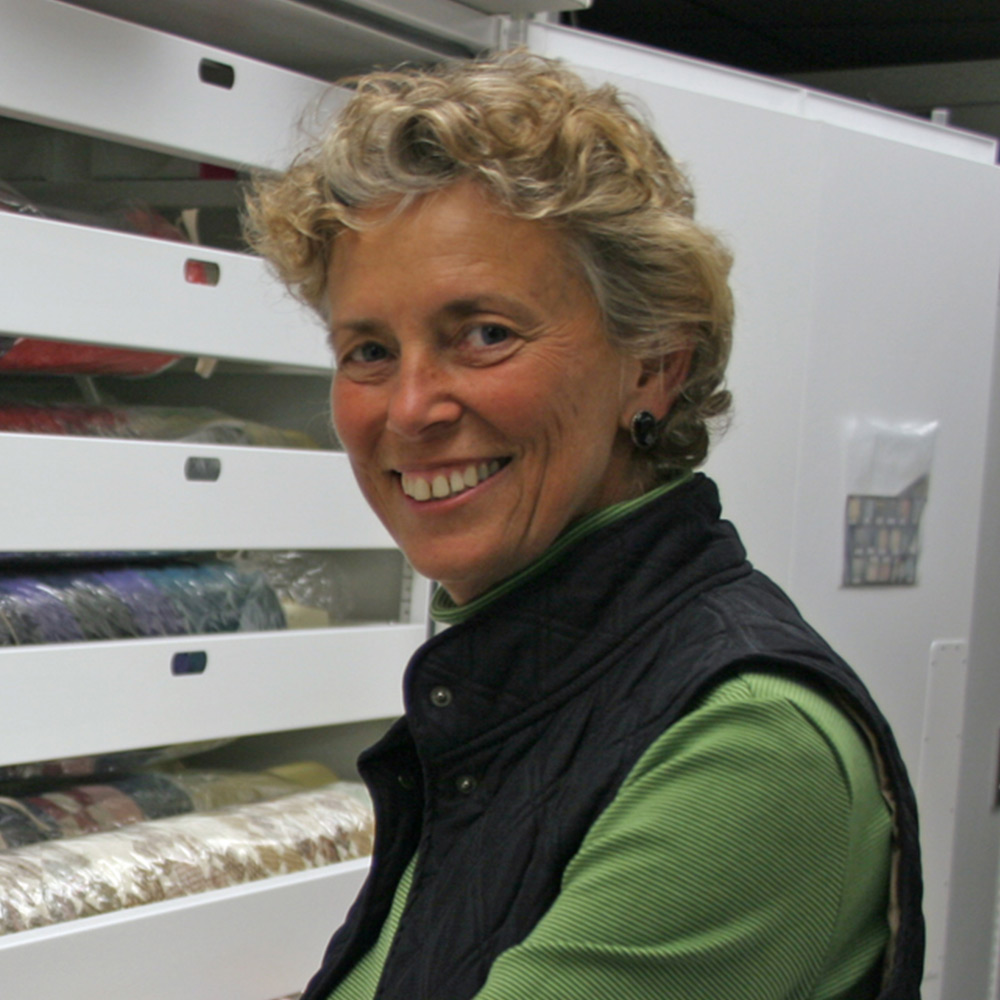 10/28 Marsha McDowell
MacDowell's work is grounded in an interdisciplinary approach to material culture and is informed primarily by art historical, folkloristic, and ethnographic theories and methodologies.
She describes herself as a folklorist/educator/art historian/curator. The majority of her work has been developed and implemented in collaboration with representatives of the communities affiliated with the foci of projects.
During this presentation, Marsha will discuss Michigan State University Museum's Anishinaabe Collection—several pieces of which are on display in Crooked Tree Arts Center's exhibition, Kindred: Traditional Arts of the Little Traverse Bay Bands of Odawa Indians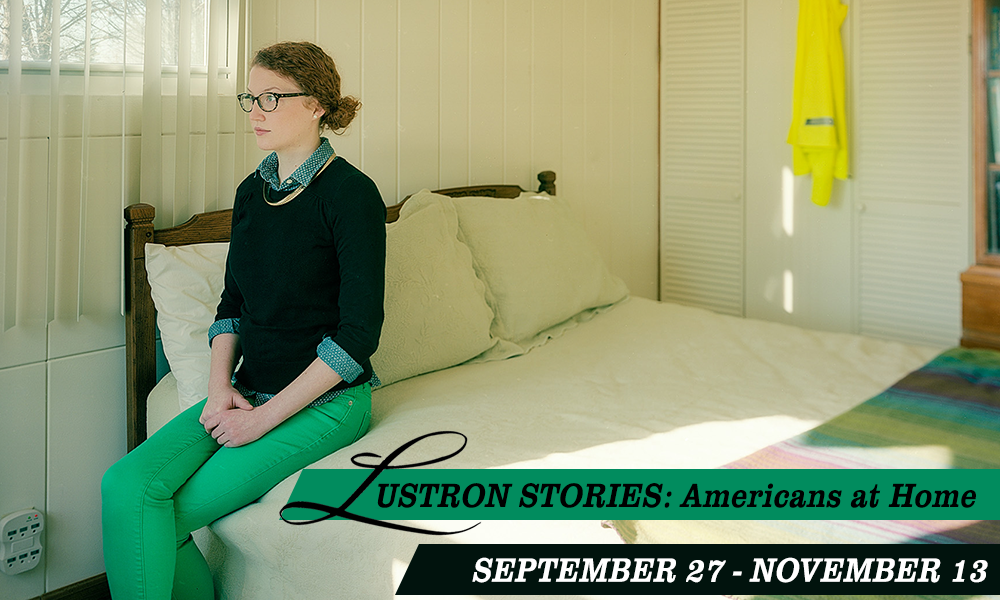 10/22 Charles Mintz
The subject of the "Great American Dream" is explored through photographer Charles Mintz's series, "Lustron Stories." Lustron Corporation manufactured porcelain-baked, enamel-coated, all-steel houses between 1948 and 1950 in Columbus, Ohio. The kit homes were shipped-to-site and assembled by local contractors. Many of the homes are still in use today. This project set out to discover who lives in these homes now.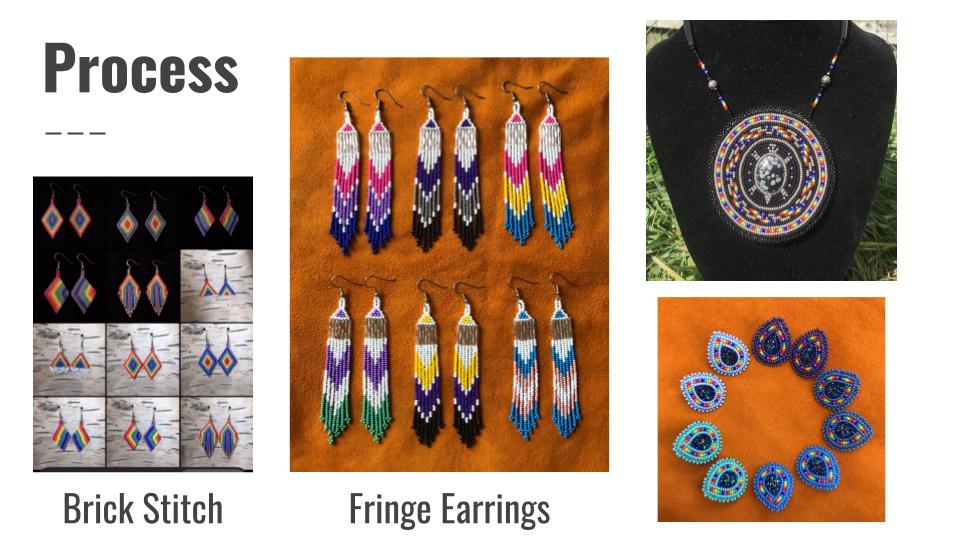 10/21 Becca Lynn of QueerKwe Designs
Join Odawa bead artist and Good Hart Residency Artist for a conversation about her artwork and social activism.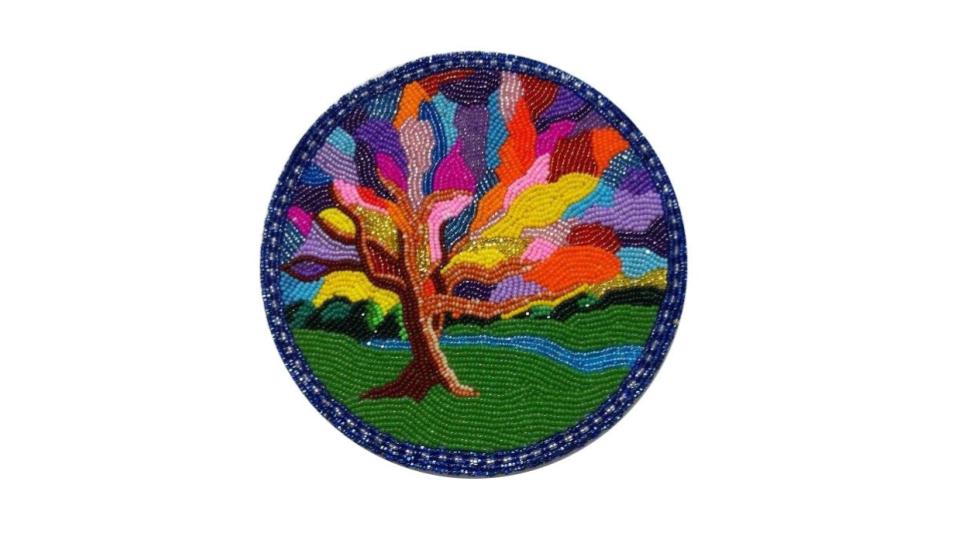 10/7 Stella Kay
Join Odawa bead artist Stella Kay for a conversation about her artwork.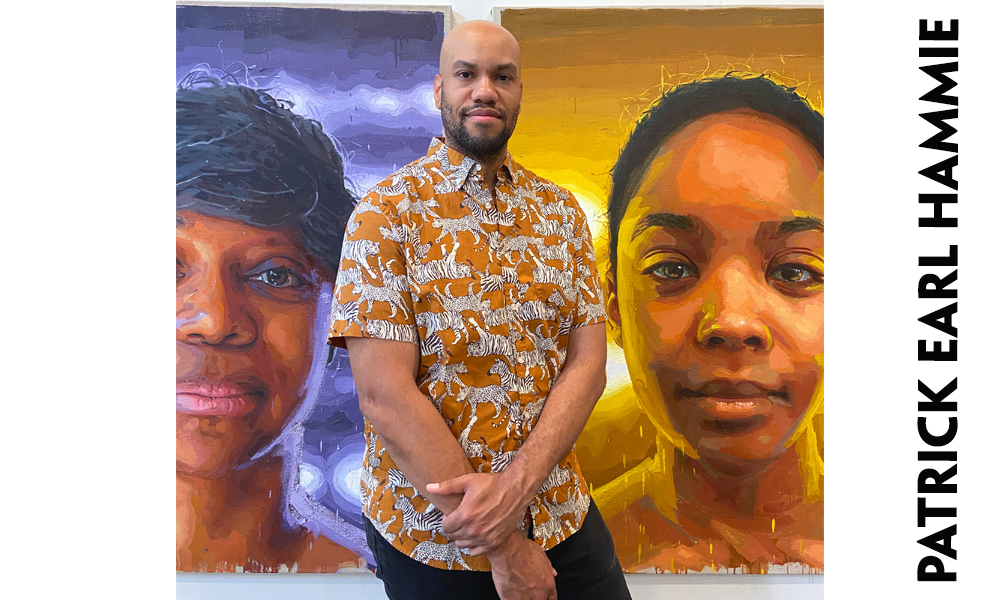 10/1 Patrick Earl Hammie
Illinois-based artist Patrick Earl Hammie uses figuration across traditional media to examine past and present black diasporic experiences and think-through themes related to cultural identity, social equity, narrative, and the body in visual culture. Through portraits and allegories, Hammie explores the complexities of identity, emotion, and family by layering existing histories with new narratives and navigating the tensions between feeling and knowledge, power and violence, and vulnerability and tenderness.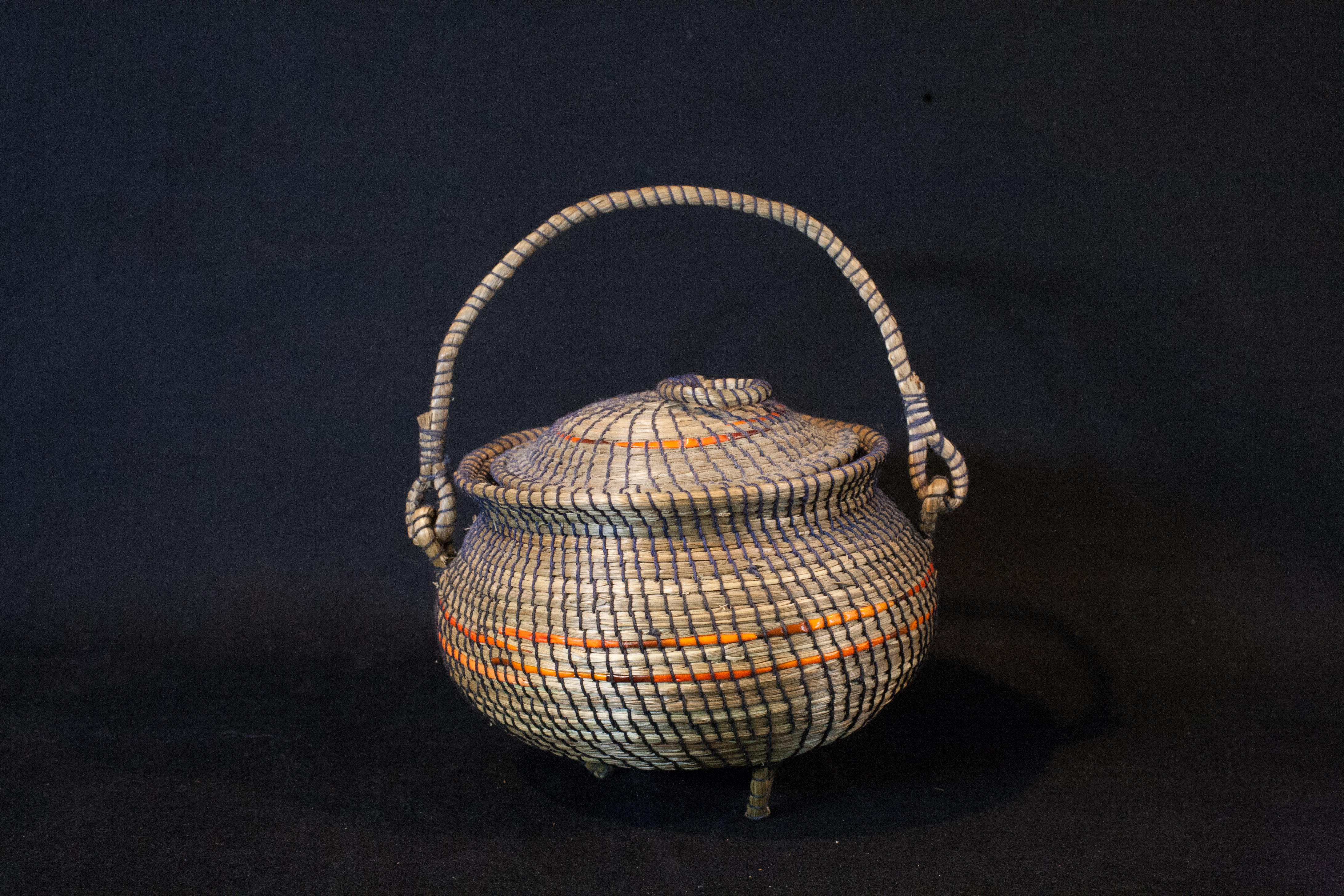 9/30 Regina Brubaker-Carver
Identifying Indigenous Handmade Baskets with Regina Brubacker-Carver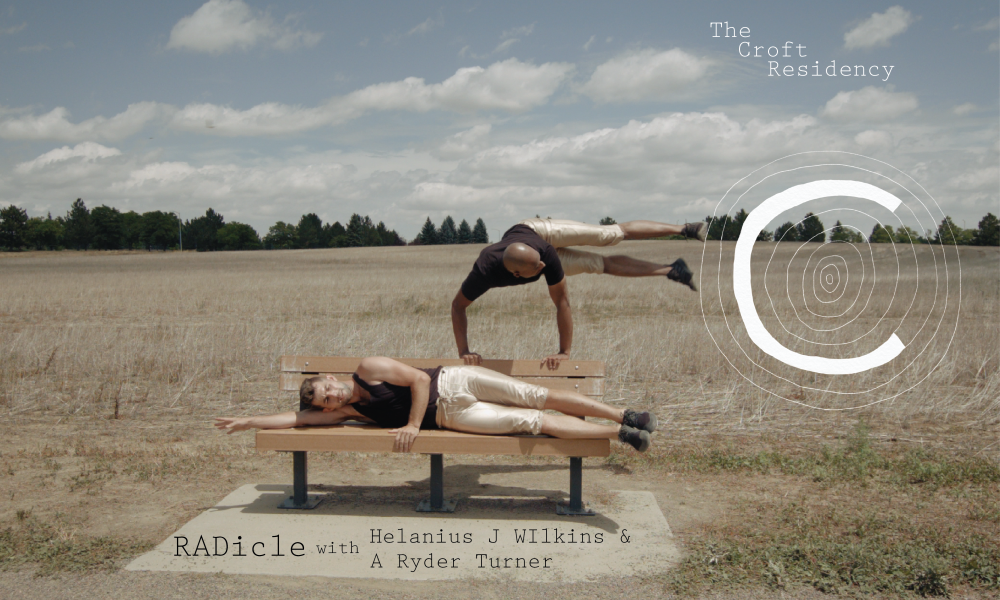 9/16 Helanius Wilkins
Join award-winning choreographer, performance artist, innovator, and educator Helanius J. Wilkins in a presentation about his recent project, The Conversation Series: Stitching the Geopolitical Quilt to Re-body Belonging. 
Greg Czarnecki has extensive experience working with a variety of print formats and media. This Coffee @ 10 presentation will benefit not only photographers, but photography collectors as well. Greg will offer pros and cons to photographic media, discuss the differences between printing on canvas, metal, acrylic, metal, and traditional silver papers, and review digital enlargement, including working with cell phone images.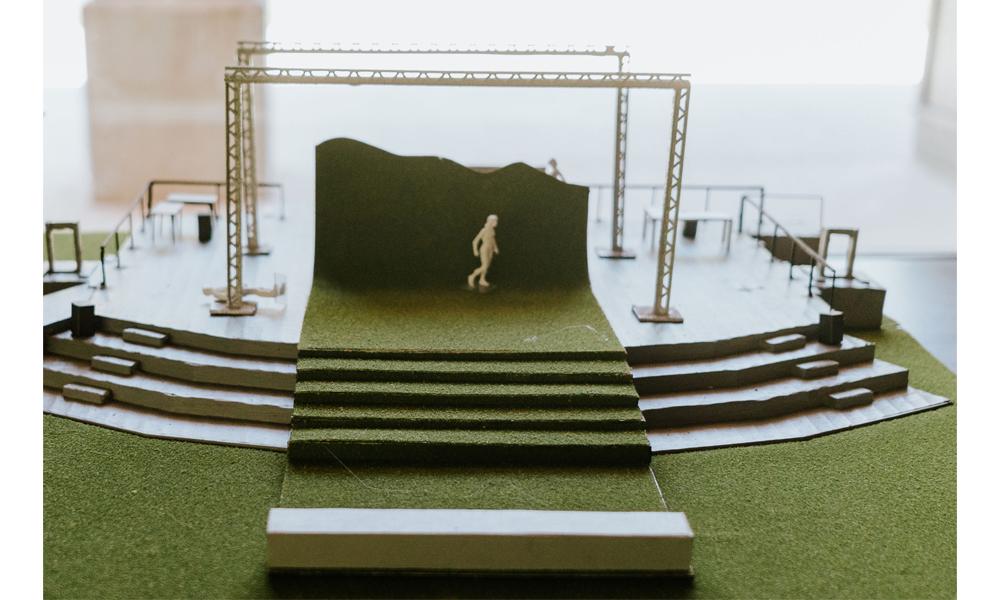 7/23 Edward Morris
We welcome you to join us, along with P45 Theatre and Groundwork Center for Resilient Communities a converastion "Sustainability in the Performing Arts" with visiting Scene Designer and Environmental Advocate Edward Morris. P45 Theatre's Joe Beyer and Groundwork Center's Jeff Smith will co-host the conversation.
Join Heidi Marshall in the Petoskey galleries to discuss her art and inspiration. Heidi Marshall's solo exhibition, Beneath the Moon and Under the Sun, will be on display in CTAC-Petoskey's Gilbert Gallery for the summer of 2021.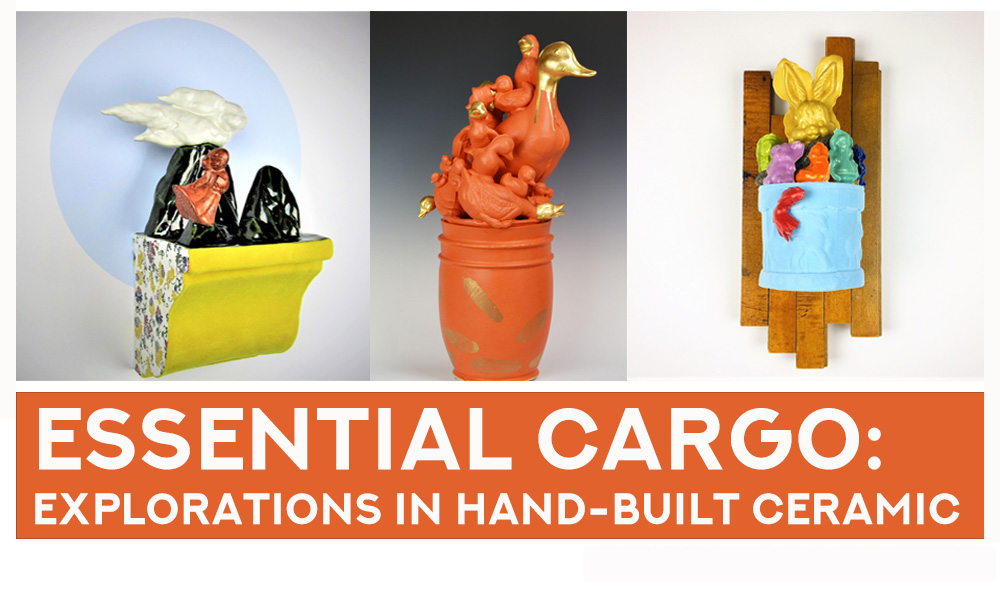 6/18 Scott Leipski, ceramic artist
Scott Leipski's solo exhibition, Essential Cargo: Explorations in Hand-Built Ceramic, is currently on display in CTAC-TC's Cornwell Gallery. The show is a curious and imaginative collection of works by the artist, evoking a sense of nostalgia and shared remembrance while reflecting on our commercial culture.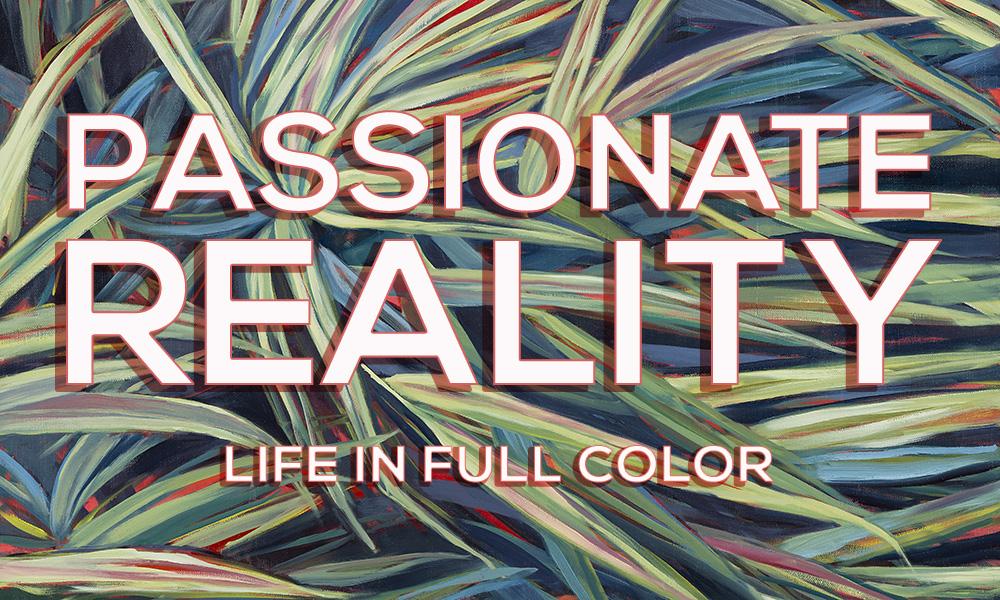 6/11 Meet the artists in Passionate Reality
We have the power to choose the way we see the world. Through the imaginative colors and bold brush strokes of six Northern Michigan artists, Passionate Reality: Life in Full Color presents a world that is full of life, energy, vibrancy, and passion.
The exhibition includes work by artists Brenda J. Clark, Susan Glass, Debra Howard, Colleen Shull, Pam Spicer, and Jennifer Tobias.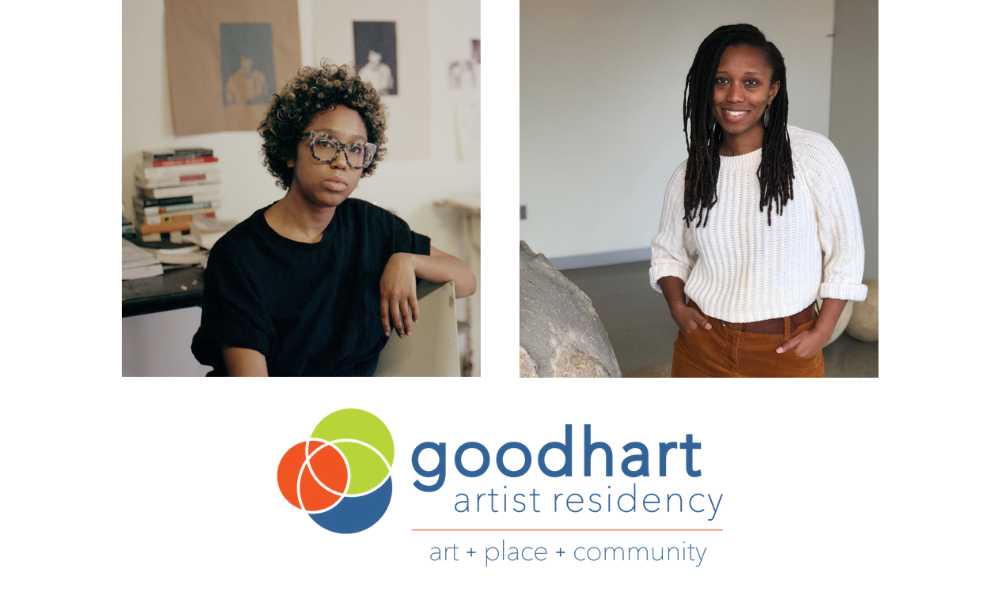 6/4 Zakkiyyah Nejeebah Dumas-O'Neal with Juana Williams
This year, Good Hart Artist Residency contracted with Juana Williams, a Detroit-based curator who specializes in elevating diverse voices in art, to select a Black Artist on an invitation basis for one of their 2021 residencies. The artist selected for the 2021 Elevating Diverse Voices Residency is Zakkiyyah Najeebah Dumas-O'neal.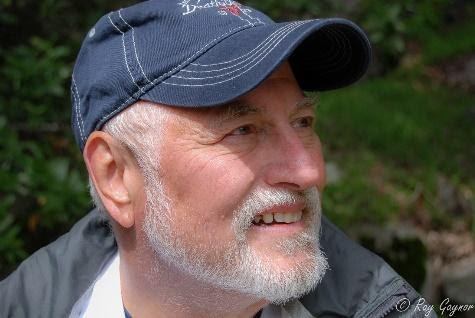 4/23 Raymond Gaynor
Photographer Raymond Gaynor. Raymond is featured in a solo exhibition at Crooked Tree Arts Center - Petoskey A Land's Conservancy: Reclaiming Nature, on display April 19 - June 1. We will discuss this exhibition, Ray's work, and his involvement with Little Traverse Conservancy.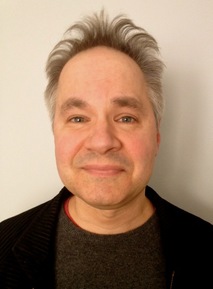 4/9 Cody Walker
Cody Walker recently completed a residency at Good Hart Artist Residency in Good Hart, Michigan, and is the co-director of the Bear River Writers Conference.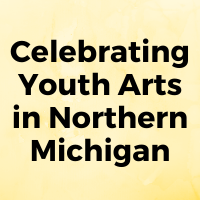 3/26 Celebrating Youth Arts in Northern Michigan
Celebrating K-12 Youth Arts in Northern Michigan.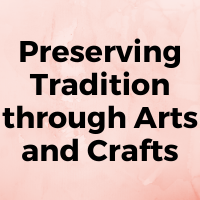 3/12 Preserving Tradition Through Arts and Craft
Ways of making decorative and functional objects have existed and evolved over tens of thousands of years. Through this evolution, new contemporary art practices emerge, but what traditions, practices, and crafts remain? Which fade away? Do we have an obligation to preserve the traditions of the past?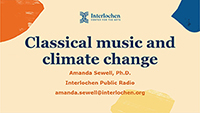 2/26 Classical Music and Climate Change
Join Classical IPR's music director Amanda Sewell for a look at how composers and classical musicians in the 21st century are addressing issues related to climate change. From pianist and composer Ludovico Einaudi's performance of his "Elegy for the Arctic" on a melting glacier in Norway to initiatives such as the German Orchestra of Change promoting sustainable reforestation techniques in Madagascar, we'll consider several recent projects at the intersection of climate change and classical music.  Click here for links referenced during the conversations.
Celebrating the Guild Member Salon Show Each year, Crooked Tree Arts Center celebrates the creative work of our Guild Member Artists in our annual Guild Member Salon Show. This invitational exhibition presents a diverse collection of art by equally diverse artists. This year's exhibit was developed virtually. Join us for a brief exhibit walkthrough and conversation about the Artist Guild Membership and annual show.  Click here for artist links.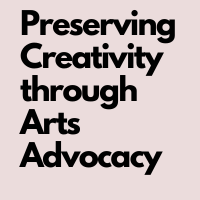 1/29 Preserving Creativity through Arts Advocacy.  Michelle Boyer, Ragnar Avery, Alison Watson, Executive Director of Michigan Council for the Arts and Culture Agency and John Elwell, Edward Jones of Traverse City
Click here for document referenced by John Elwell.

1/15 Craig Hadley:  Preserving Family Treasures
Click HERE for resources referenced during the conversation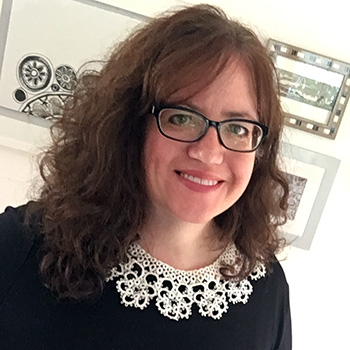 12/11 Sue Uhlig:  Collaboration, Collecting and Art as a Agent for Social Change
11/13 Zach Tate:  Ceramic Arts and the Community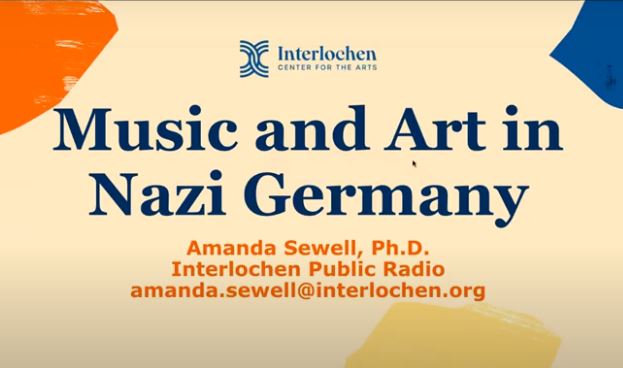 10/30 Art & Music Under Nazi Germany
Amanda Sewell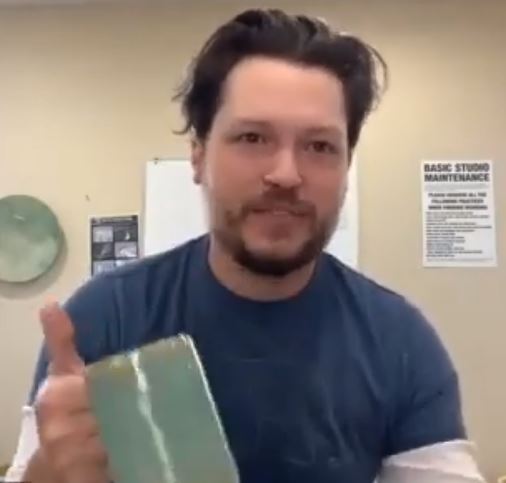 10/16 Community Collaborations- ClaySpace TC
Clay Maas and Phil Wilson discuss their community driven clay center.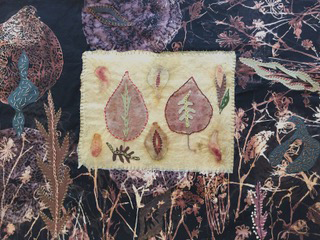 10/2 Collective Impulse
Join Michigan artists Ruth Bardenstein, Jean Beuscher Bartlett, and Susan Moran in a conversation about their work and exhibition, The Collective Impulse.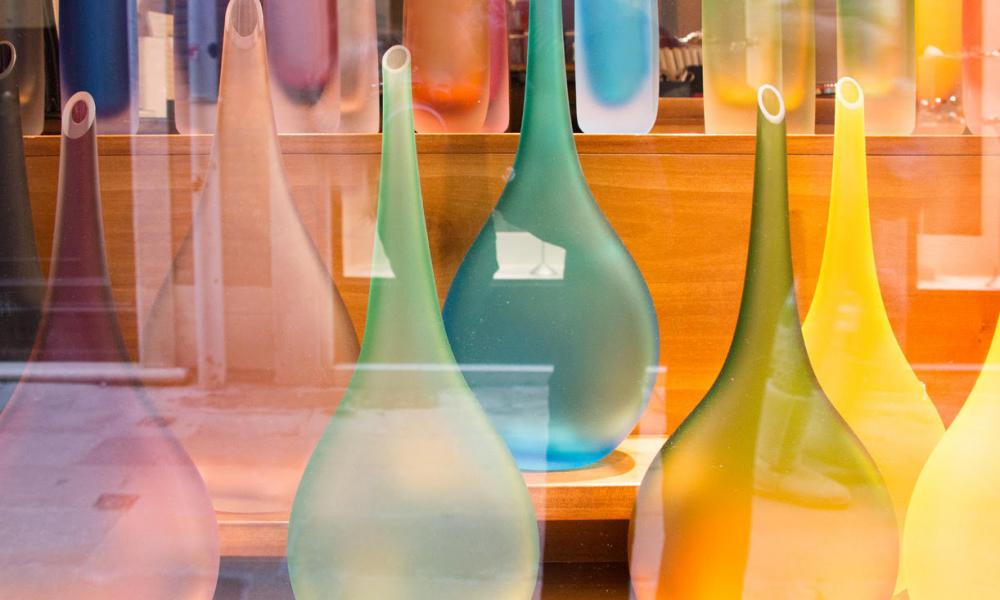 9/15 Color Catchers
Kathleen Carpenter, Marilyn Hoogstraten, Kathy Silbernagel, Babs Young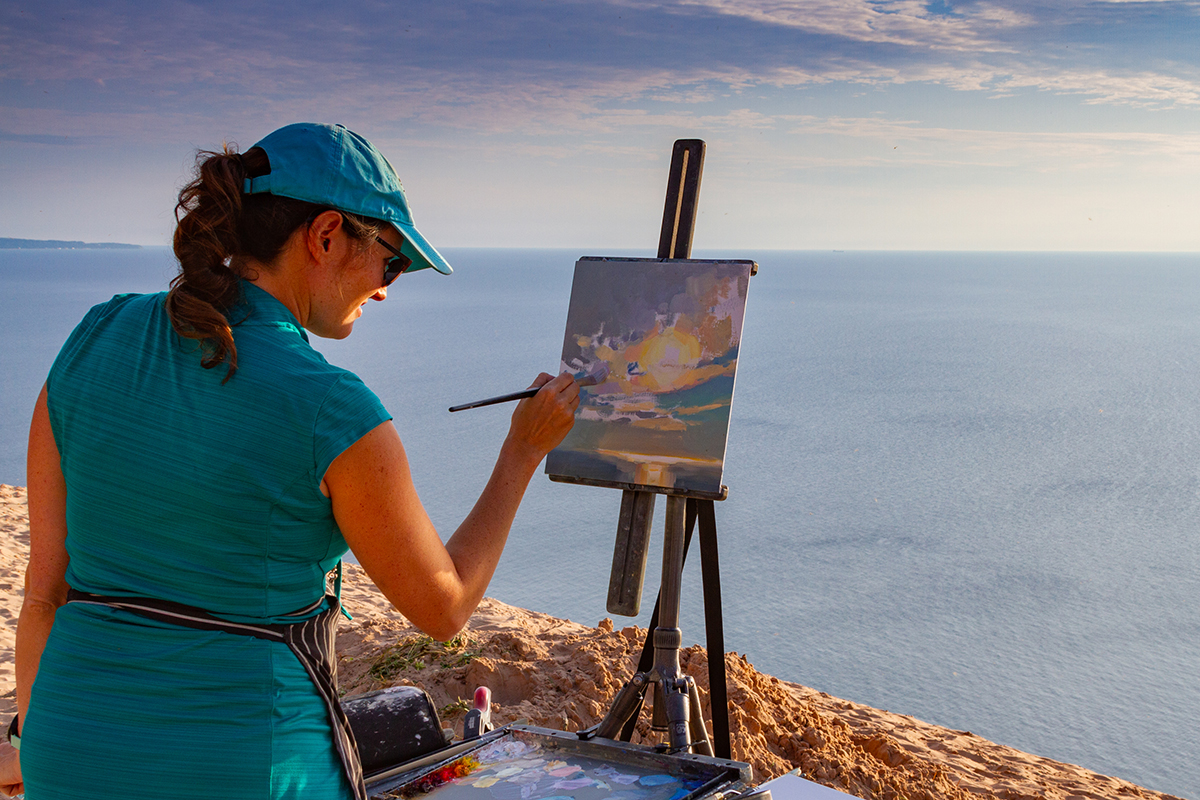 8/4- Paint Grand Traverse 2020 
Featured artists:  Kurt Anderson, Kristin Hosbein, Barb Reich, Bob Scudder, Jill Stefani Wagner 
with special guest, Megan Kelto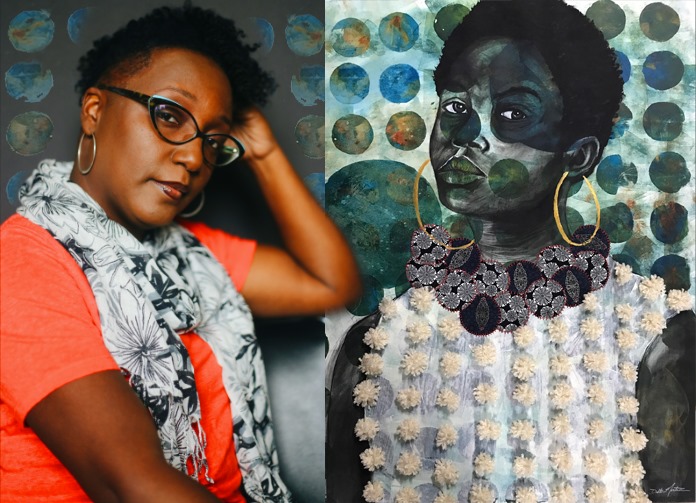 7/21 - Delita Martin, Black Box Press