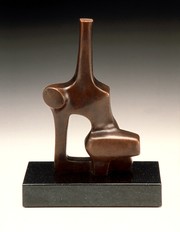 The eddi Awards honor local individuals and organizations that work to keep the arts alive in northern Michigan. The eddi Awards will take place on Thursday, September 20, 2018 at 6:00 PM. Named for the late eddi Offield, Crooked Tree Arts Center is grateful to the Offield Family for the opportunity to recognize excellence in the arts by hosting these awards. eddi Offield was an accomplished artist in her own right, as well as a generous benefactor and advocate for the arts in northern Michigan. We will accept nominations at any time. If you'd like to make a nomination, please email us and let us know you would like the form sent to you.
Thank you to our 2016 EDDI Sponsors:
Bay View Association ·  Blissfest ·  CMU Public Broadcasting ·  Fox Motors ·  Great Lakes Center for the Arts ·  Karin Offield ·  Little Traverse Civic Theater ·  Petoskey Plastics · PNC Bank
2016 EDDI Award Winners:

Visual Artist:  Elizabeth Pollie; Sponsor is PNC Bank
Performing Artist:  Sean Ryan; Sponsor is CMU Public Broadcasting
Arts & Cultural Organization:   CS Lewis Festival; Sponsor is Bay View Association
Arts in Education:  Shanna Robinson; Sponsor is Blissfest Music Organization
Arts & Cultural Leadership:  Jane and Bill Millar; Sponsor is Great Lakes Center for the Arts
Individual Patron:  Phoebe and Kurt Wietzke; Fox Motors
Benefactors:  Taylor Rental; Sponsor is Petoskey Plastics
Lifetime Achievement:  Todd Warner; Sponsor is Little Traverse Civic Theater
Young Artist: Michael Menghini; Sponsor is Karin Offield
Past EDDI Award Recipients: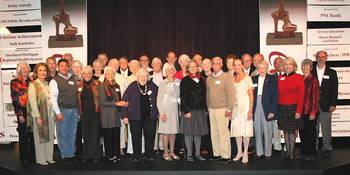 Visual Artist: 2001 Doug Melvin; 2002 Russ & Sue Bolt; 2003 Bonnie Staffel; 2004 Betty Beeby; 2005 Yvonne Walker-Keshick; 2006 Ruthie Petzold; 2007 June & David Otis;  2008 Cynthia Rutherford; 2010 Lynn Dinning; 2012 Harry Boyer; 2014 Martha Landis.

Performing Artist: 2001 Betsy & Larry Willis; 2002 Steve Spencer; 2003 June & Bill Zoerhof; 2004 Doug Flewelling; 2005 Price, Duvernay, Graham Families; 2006 Bing Farrar; 2007 Chris Koury;  2008 Roy Harvey; 2010 Kirby Snively; 2012 Peter Sims; 2014 Epsilon Jass Band.

Arts & Cultural Organization: 2001 Bay View Assoc.; 2002 Little Traverse Civic Theatre; 2003 Blissfest; 2004 Jordan River Arts Council; 2005 Raven Hill Discovery Center; 2006 Little Traverse Regional History Museum; 2007 Northern Michigan Chorale; 2008 Great Lakes Chamber Orchestra; 2010 Little Traverse Choral Society, 2012 Charlevoix Public Library; 2014 Aten Place.

Arts in Education: 2001 Pat Stedman; 2002 Bev Holden; 2003 Connie Tanner; 2004 Marina LaBlance; 2005 Julie Stoppel; 2006 Paul Varga; 2007 Connie Ford; 2008 Mary Beth McGraw; 2010 Barry Bennett and Carl Brien; 2012 Maggie Van Wagoner; 2014 Gary Stutzman.

Arts & Cultural Leadership: 2001 Jack Perry; 2002 Judy Landis; 2003 Louise Herlocher; 2004 Mary Fink; 2005 Jane Diller & John Stevens; 2006 Joe Hickey; 2007 Fran & Jim Kochensparger 2008 Jane and Richard Lent; 2010 Joyce Herbert; 2012 Jil Brien; 2014 Kay & Don Heise.

Individual Patron: 2001 Jack & Sally Clark; 2002 Joan MacGillivray; 2003 Ima Williams; 2004 Nancy Porter; 2005 Thomas Moran; 2006 The Crouse Family; 2007 Dale Hull, 2008 John Fershee; 2010 Chuck Britton, 2014 Craig Stutzy.

Benefactor: 2001 The Frey Foundation; 2002 Charlevoix Council for the Arts; 2003 Petoskey Plastics Inc.; 2004 Sara Scholl; 2005 Dorothy Gerber Family; 2006 William Supernaw; 2007 Jennifer Eis & Don Ward; 2008 Association for Harbor Arts; 2010 Bay Harbor Foundation, 2012 Stafford Smith; 2014 Esperance.

Lifetime Achievement: 2001 Edith Gilbert; 2002 Robert Snideman; 2003 Peggy & the late Walter Midener; 2004 Gig Stewart; 2005 Willard Pierce. 2006 Marilyn Davies; 2007 Meredith Richter; 2008 Mary Ann Chew; 2010 Judy Knowles; 2012 Sis Fisher; 2014 Jan Vandenbrink.
Special eddi Award: 2001 eddi Offield; 2002 Robert Forman; 2003 Ermy Bonfield; 2004 Robert Pattengale; 2005 David K. Williams; 2008 Anne & David Irish.

Young Artist: Emily McGeehan

Photography by Peg Muzzall