School of Ballet Class Policies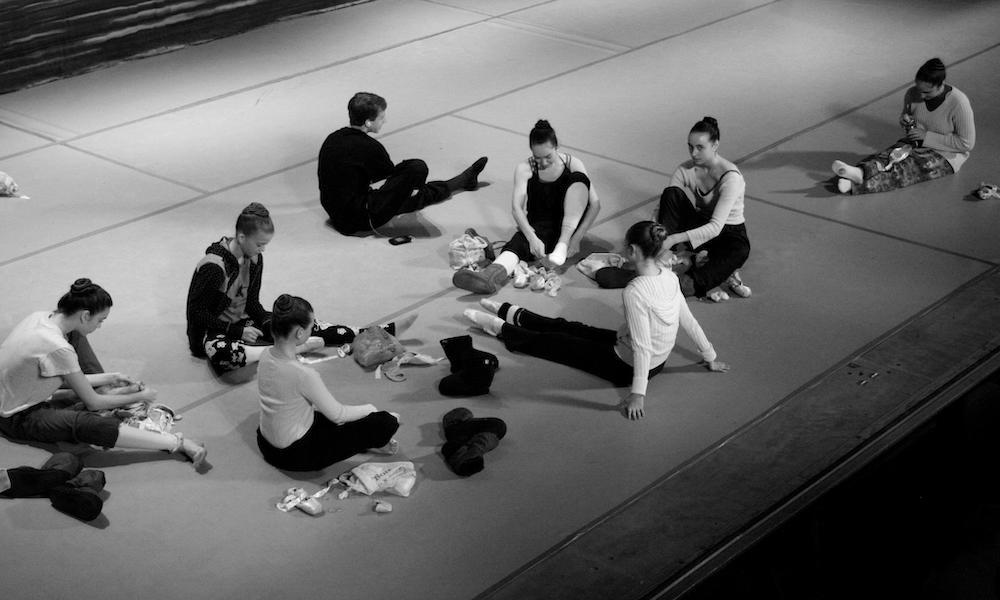 If Petoskey Schools are closed due to snow, there will be no classes.
If a student is out due to Covid-19, they may still participate in class via Zoom. Please contact the Assistant to the Artistic Director for a Zoom link.
If a student misses class, they may make it up any time during the current session by taking an additional class offered at their level during the week.
If a student has an injury, they are encouraged to watch class and take notes.
Dancers must arrive to class on time prepared and ready to dance.
There is absolutely NO talking during class, unless it is a question or comment to the instructor.
No gum or food may be brought into the studio for ANY reason.
Students must follow the School of Ballet dress code.*
More serious students are encouraged to attend more than one class per week, as regular study ensures more rapid progress.
Upper Level dance classes are by audition/invitation only. Upper Level Ballet students are required to attend at least 5 classes per week.
*School of Ballet Dress Code
Attire for Ballet
Ladies
Solid colored leotard, full-footed pink tights, and pink leather or canvas ballet slippers. Ballet skirts are optional. Long hair must be in a secure, slicked-back bun. Short hair must be pulled back, out of the face.
Gentlemen
White tee or tank, black tights or shorts, dance belt or dance briefs underneath tights, and white or black ballet slippers. Long hair must be pulled into a ponytail. 
Pointe Shoes
Students must receive permission from the Artistic Director in order to wear or be fitted for pointe shoes.
 
Attire for Dance Fusion
Form-fitting top, athletic bottoms such as leggings, joggers or athletic shorts and bare feet. Hair secured out of the face.
We recommend purchasing dance wear at:
Diva Dancewear -- 1015 S. Garfield Ave. Traverse City, MI | 231.941.7552

Second Skin Shop -- 130 W Washington St. Suite U13 Marquette, MI | 906.226.2263