Dart for Art Donating Artists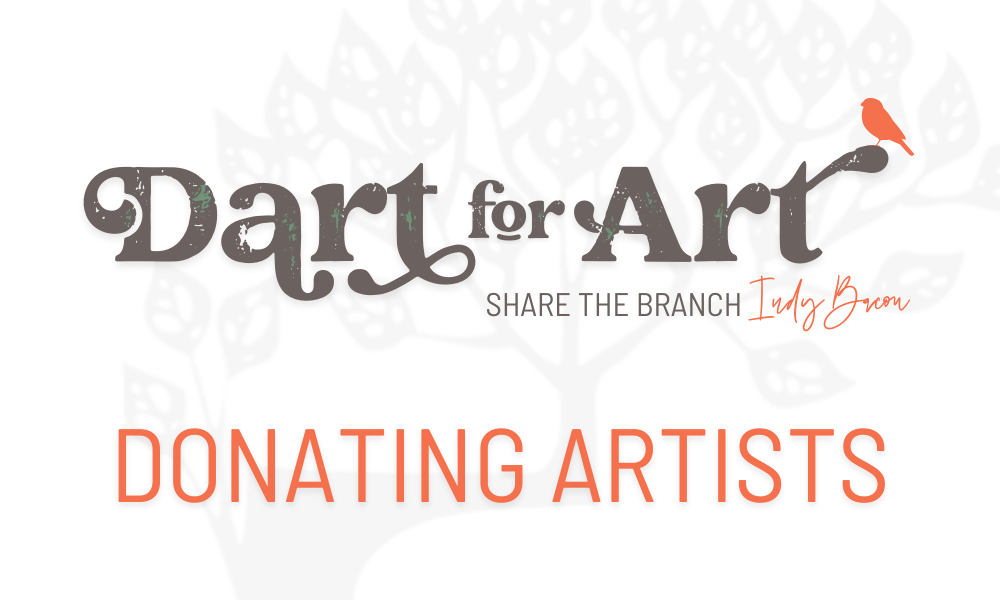 Each year, more than 150 artists unite in support of the arts in Northern Michigan by donating an original work of art to Dart for Art. We gather paintings, watercolors, glasswork, ceramics, jewelry, sculpture, photography, fiber art, and more. Each piece is professionally photographed for listing in the Dart for Art Artist Catalog with the artist's contact information, website, and listing of galleries in which they exhibit. 
Donating artists receive two complimentary tickets to Dart for Art Preview Night on Wednesday, July 13. All artwork is displayed at the event and is part of the "darting" experience on Thursday, July 14—during which guests "dart" (run) for their choice of artwork to take home. 
We hope that you will join us in our mission and donate a piece of your art in support of Crooked Tree Arts Center. Artists interested in donating may contact Alissa at alissa@crookedtree.org or (231) 347-4337.