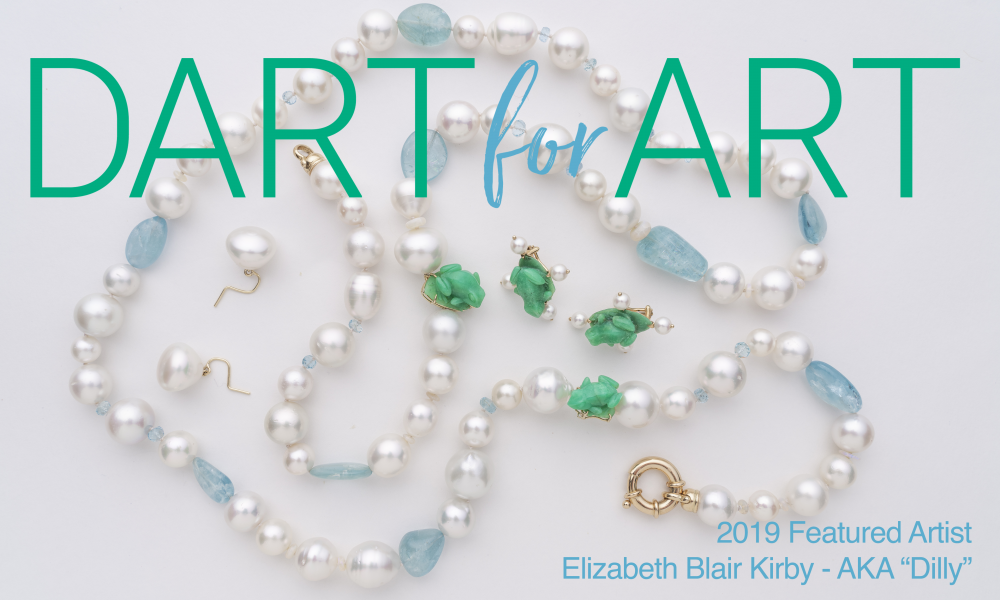 DART for ART is Crooked Tree Arts Center's largest fundraiser of the year. One of the premier events in Northern Michigan, DART is not your typical fundraising party - it's a two-day event with an arts and epicurean emphasis!

Preview Night: Wednesday, July 17, 2019
DART for ART: Thursday, July 18, 2019
DART for ART is held at the Irish Boat Shop Warehouse
195 Fairview, Harbor Springs
What is DART for ART?
DART is a two-day event that culminates with guests "darting" for their choice of more than 250 original pieces of work created by artists of local, regional, and national acclaim!
On Wednesday's PREVIEW NIGHT, meet the winemakers, chefs and artists! Sample wine and craft beer as you dine on specialty dishes and desserts from guest chefs, bid on auction items, and preview all the DART for ART artwork. This pop-up gallery features more than 250 pieces from local and national artists - everything from paintings, watercolor, photography, jewelry, pottery, sculpture, and more! 
Thursday's MAIN EVENT begins with cocktails and featured hors d'oeuvres from guest chefs and continues with a seated gourmet dinner. There are many wonderful items to bid on in both the silent and live auctions. The evening concludes with the most exciting part of the night - "darting" for artwork! Guests will "dart" (run) for their choice of artwork from the pop-up gallery and leave with an original work of art at no extra cost - "darting" is included in the ticket price.
Proceeds from DART for ART benefit the arts center's year-round programs including exhibitions, concerts, classes, school tours, dance, scholarships, and so much more. If you would like to learn more about this distinctive event, please contact CTAC at 231.347.4337 or andrea@crookedtree.org.
---
2019 Featured Artist: Elizabeth "Dilly" Blair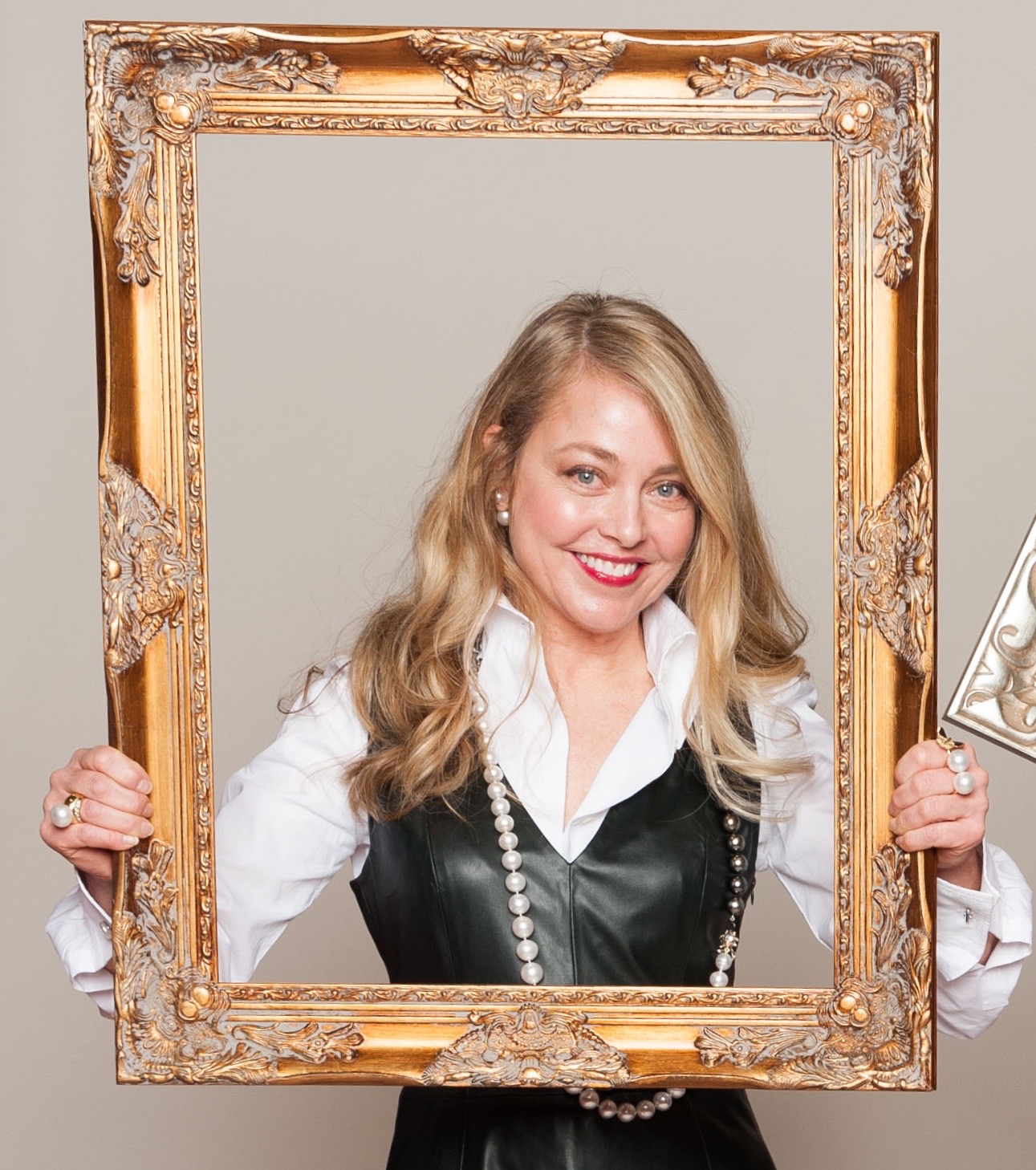 This July, Crooked Tree Arts Center celebrates their 22nd annual arts fundraiser, DART for ART, with Harbor Springs jewelry designer Elizabeth Blair Kirby, AKA "Dilly", of Elizabeth Blair Fine Pearls, as the featured artist. 
As an artist, pearls have always intrigued Dilly. A degree in Design from University of California at Los Angeles, where she studied fine art and design with an emphasis on photography, fashion, interior design, and painting, led the way for pearls becoming the primary focus for her over 35-year career. Initially committed to designing pearl jewelry for daywear in the 1980s to combat the stigmatism that pearls were too old fashion or too dressy when laden with clusters of diamonds, à la Harry Winston, Dilly created her own 18kt yellow gold and Australian South Sea Pearl collection sold exclusively through Neiman Marcus Precious Jewels Salons.
In 2007, Dilly opened her specialty pearl salon in Harbor Springs, allowing her to interact with customers one-on-one. This personal touch created a winning environment where new ideas and desires could be combined to great outcomes in both custom design and one-of-a-kind award-winning pieces. Inspired by the lustrous orbs, Dilly brings the pearls to life by adding gold, precious gems, and sometimes whimsical finds. She is known for her bee, flower, fruit, butterfly, and bird motifs, as well as her Michigan wildlife series. Dilly's designs have been recognized with eight awards from the Cultured Pearl Association of America's Annual International Pearl Design contest dating back to 2011.
The DART for ART featured artwork, entitled "The Magic of Water," is comprised of three pieces, which were designed in Harbor Springs, made in Dilly's U.S. workshop, and hand-knotted on premise in Harbor Springs. A mixture of whimsy and luxury, Australian South Sea pearls of various shapes and sizes are interspersed with tumbled Aquamarine beads, and hand-carved Chrysoprase frogs, distinguishing this pearl necklace from any other. The wearer has the option of wearing the necklace full length, or it can be doubled by deploying the large Italian yellow gold clasp. The accompanying hand-carved Chrysoprase frog earrings are adorned with cultured pearls and framed in 18kt yellow gold. They are mounted as clips with posts for pierced ears. Chocolate kiss-shaped Australian South Sea pearls earrings on simple wires are also included for a more casual earring look that echoes back to shapes found in the necklace.
The featured jewelry artwork, "The Magic of Water," will be auctioned off live at DART for ART!
---
Call for DART for ART Donations
We hope that you will join us in our mission and donate a piece of your art in support of Crooked Tree Arts Center.
CTAC uses CAFE (CallforEntry.org)a free, online service for artists for all calls for entry, including DART for ART call for donations. Should you have any questions about this process, please do not hesitate to contact Lucy Blythe at (231) 347-7870.
Donate Artwork to Dart for Art or Download the Dart for Art Donation Form.
The DART Artists Catalog
CTAC produces a full-color catalog of the donated artwork for the event that includes each artist's contact information, and galleries that exhibit their work. The catalog is given to each DART for ART guest, is posted on CTAC's website and in our galleries.  Artists interested in donating to DART for ART, may complete the Call for Donations above or contact Lucy Blythe, at lucy@crookedtree.org.
View the 2019 DART Artists Catalog