Make a Donation
Support the Programs at Crooked Tree Arts Center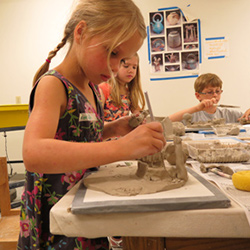 Your generous contribution helps support the arts and creativity in northern Michigan, through Crooked Tree Arts Center's programming for all ages from our campuses in Traverse City and Petoskey.
We believe that the arts are an integral part of our quality of life, and we rely on the generosity of our friends and supporters to help us offer outstanding artistic, educational, and cultural opportunities. Our annual fund is the cornerstone of this important effort. You can give a gift in honor of a special occasion or in memory of an individual.
With your gift, you ensure that we can sustain our mission to inspire and enrich lives through the arts.
---
How much should I give? You can sponsor…
$30  Private music lesson in piano, voice, guitar, strings, woods, brass or percussion.
$75  Kids Art Camp for a kindergarten student.
$150  Tuition for a high school drawing class.
$250  An advanced dancer's class.
$500  Art supplies for our Docent Tours program.
$950  A day at CTAC! You can help us keep the lights on, clean the building, operate the telephone system and Internet, and generally, keep us running.
Click below to make a secure donation online, or give us a call at (231) 347-4337.  We encourage you to sign up for recurring monthly, quarterly, or annual donations.  Simply click the "Recurring Donation?" prompt and select the donation frequency at check-out or call us for assistance.  
---
Donate in Honor or In Memory Of
If you would like to support CTAC arts programs in memory or in honor of a friend or loved one, please call (231) 347-4337 or donate online: